Secondly we have Rorschach's Journal Prop Replica from Watchmen.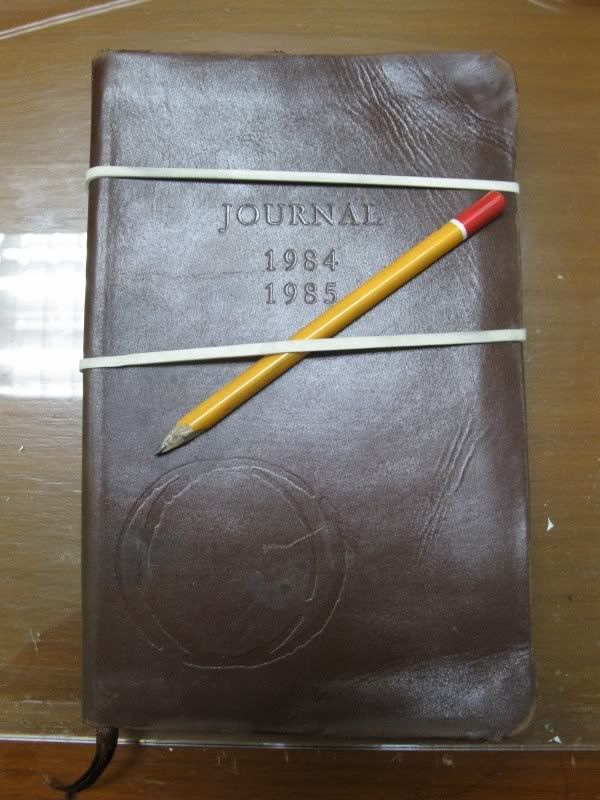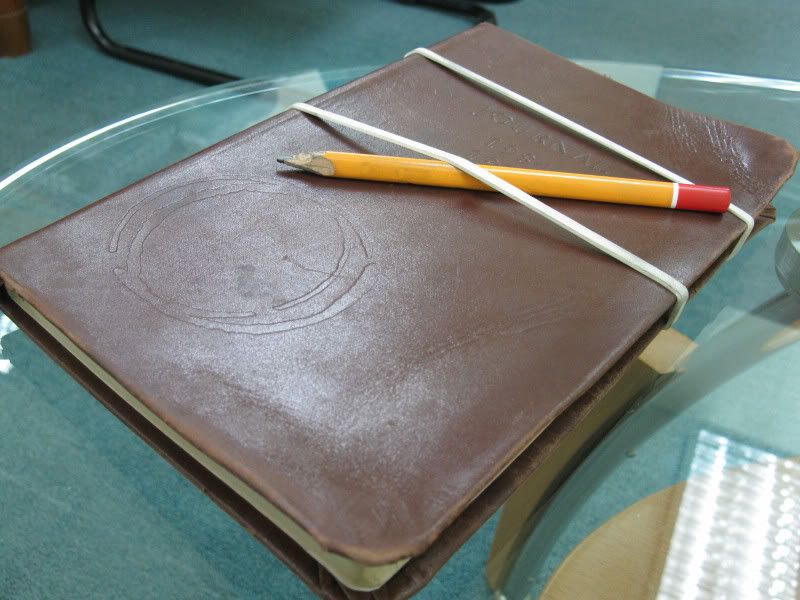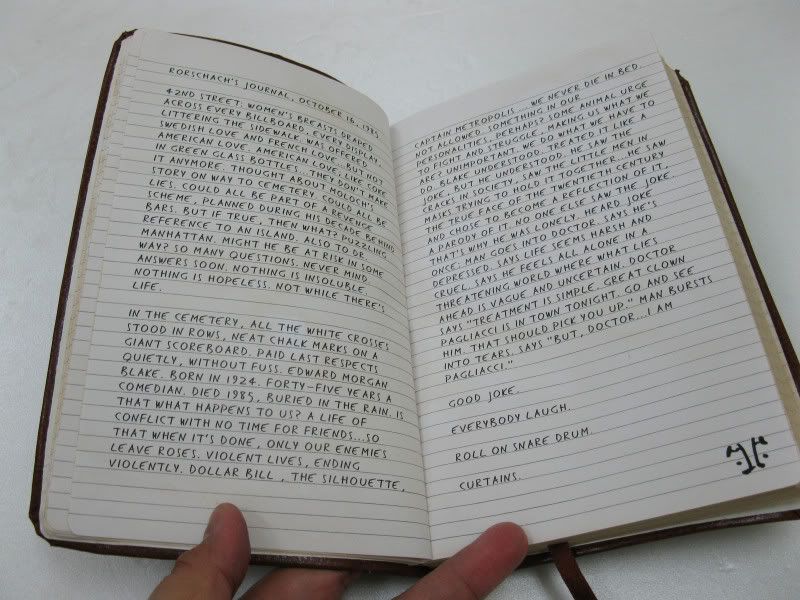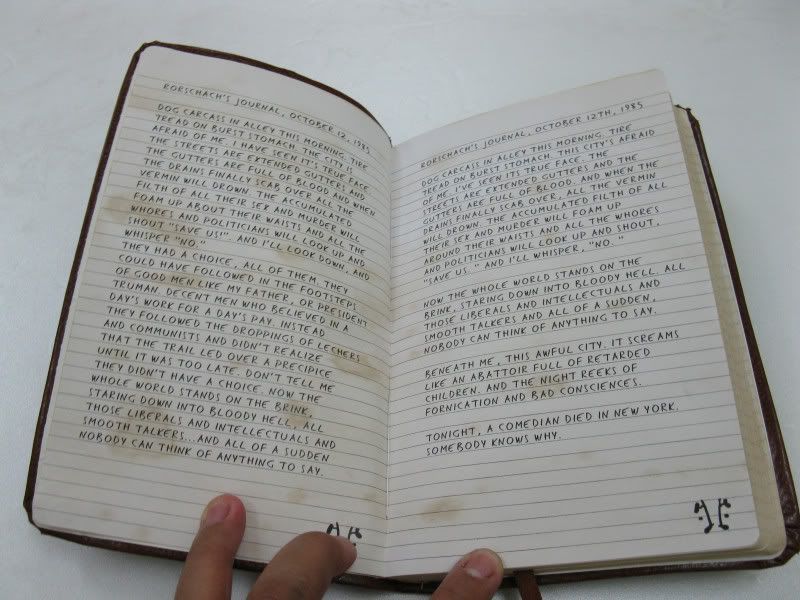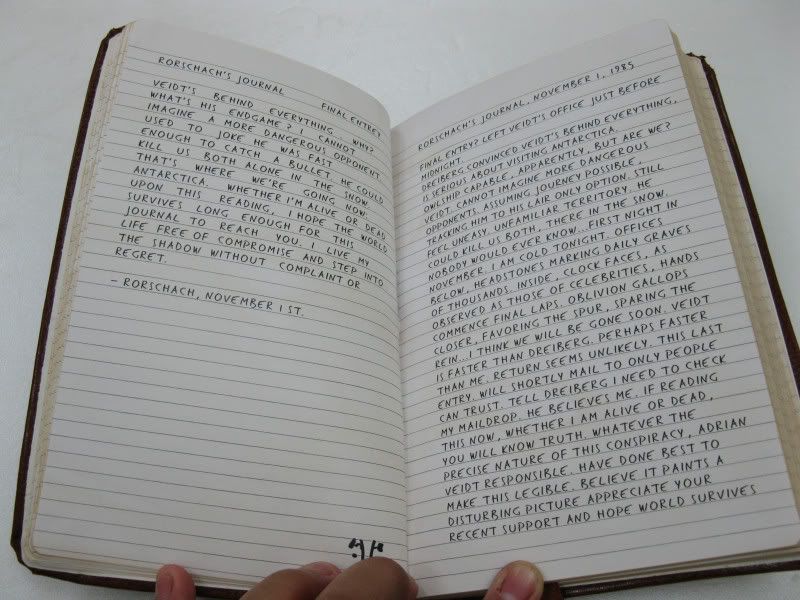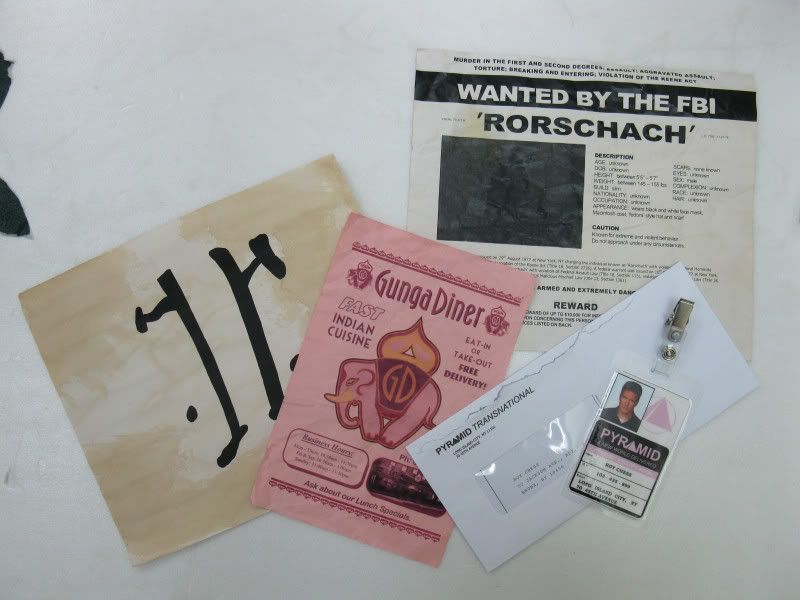 Cover is weathered cowhide. The journal is 200 pages thick with the entries from October 12th 1985 to November 1st 1985 repeated several times to make up the pages. Both comic and movie entries are included. Movie entry dates have ordinal suffixes (12th, 21st etc), comic entry dates do not (12, 21 etc). The pages are also weathered and are professionally bound.
Comes with:
(a) Rorschach FBI Wanted Poster;
(b) Gunga Diner flyer;
(c) Rorschach's calling card;
(d) Pyramid Transnational envelope addressed to Roy Chess;
(e) Roy Chess ID badge.
If you're interested, please emal swakprops@gmail.com for details on how to purchase this.