Just thought I'd highlight the specialty items of S'wak Props. First up is
The Nine Gates to the Kingdom of Shadows Prop Replica
.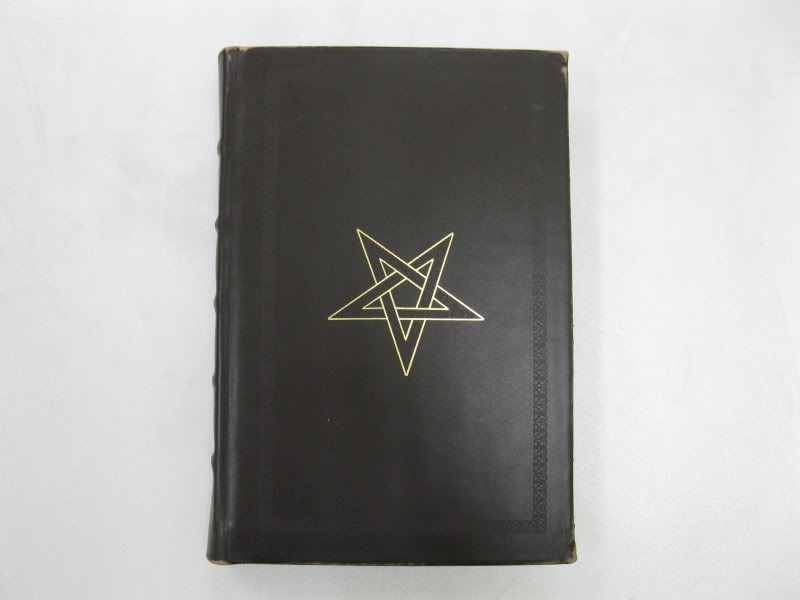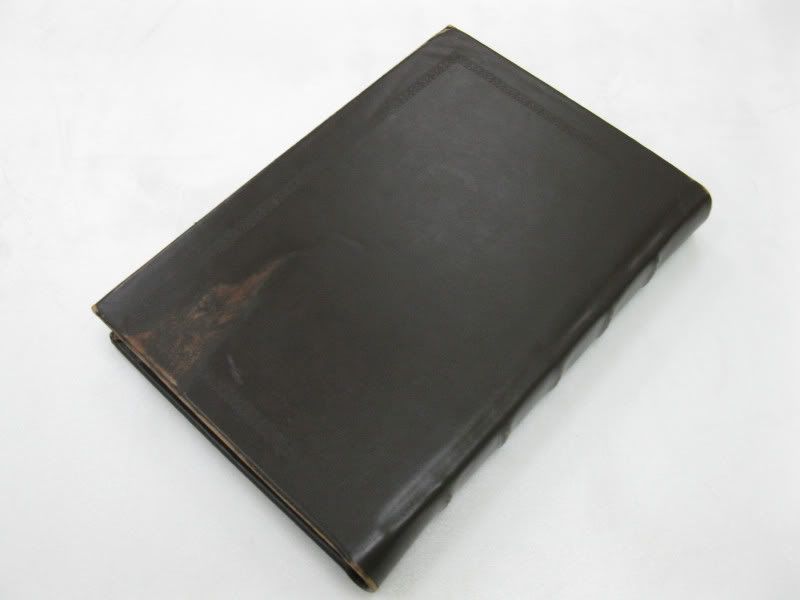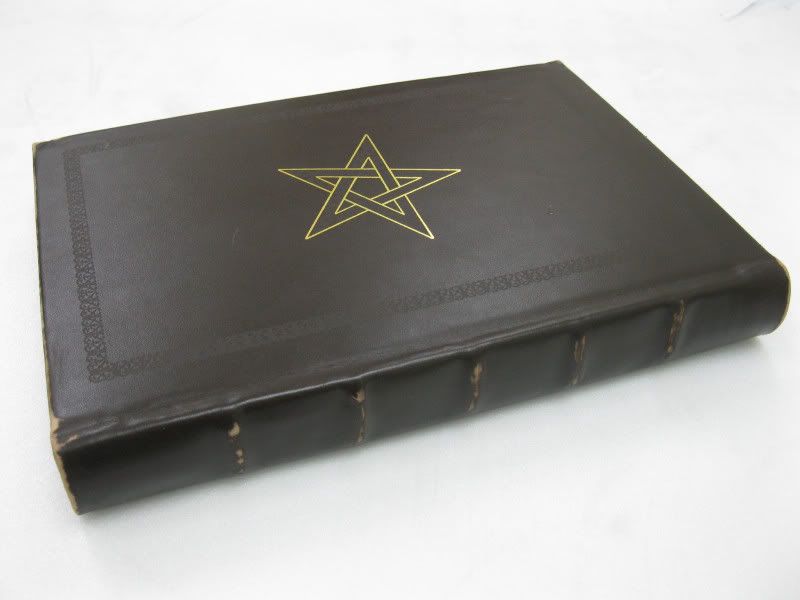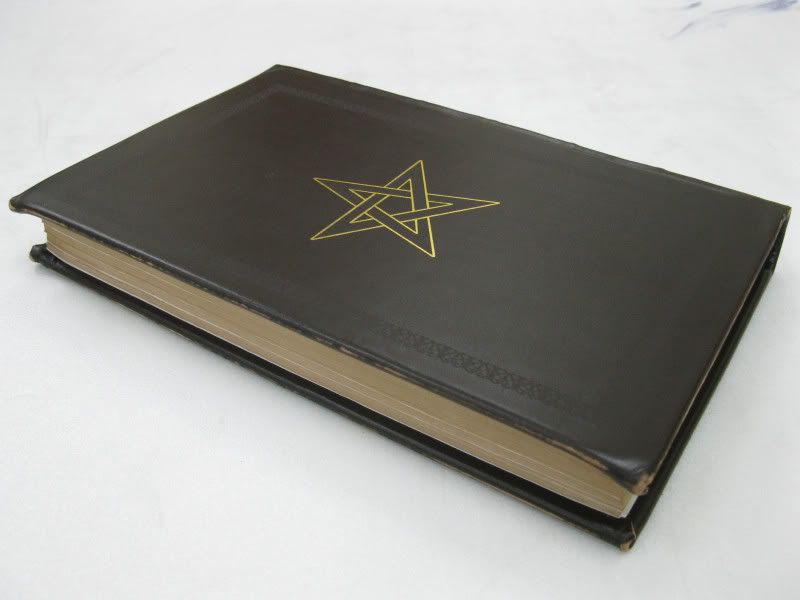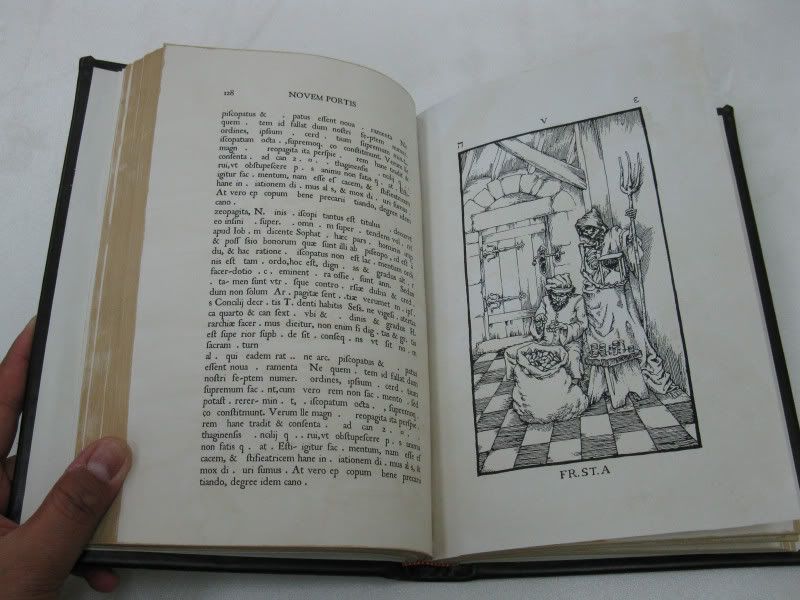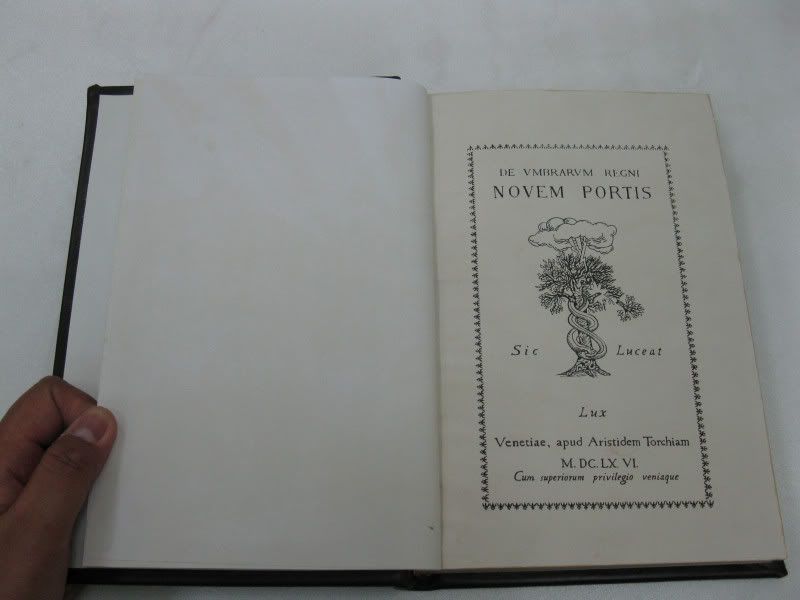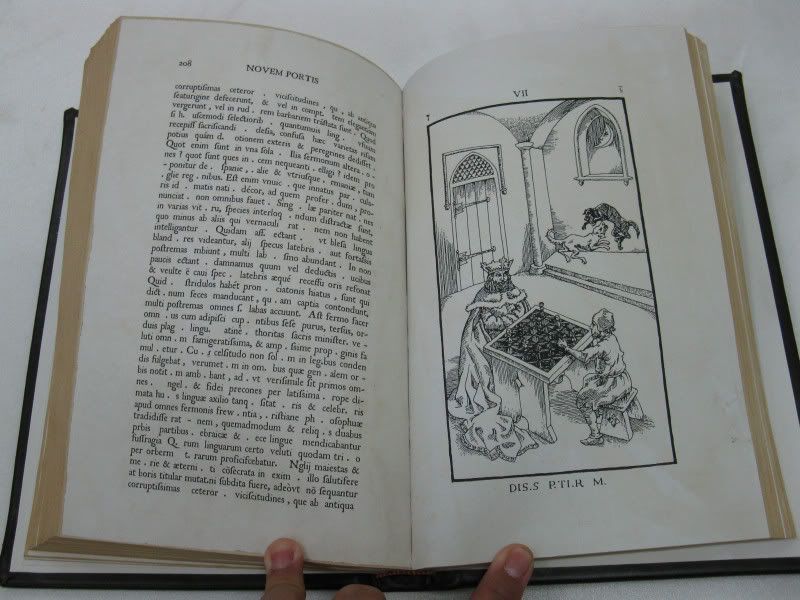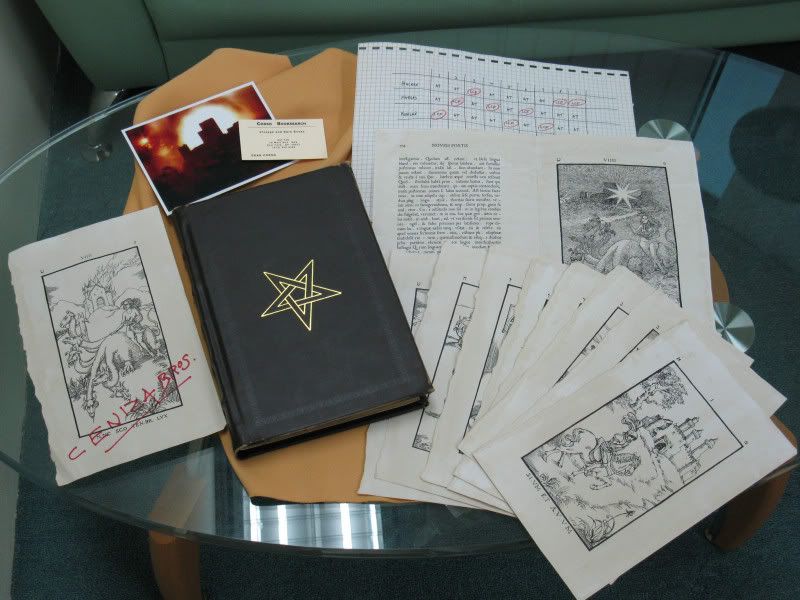 The book has 300 pages with filler text with the 10 engravings (1 title page and 9 woodcuts) interspersed between them. These engravings match with those in the Balkan/Telfer copy. The pages are individually numbered (none of that 666 crap). These pages are laser printed onto A4 sized 80gsm white paper and then cut to the dimensions of the original prop (6.5" x 10"). These pages are then individually weathered by hand with a mixture of tea and coffee.Once this is done, the pages are then sent to the professional binderswho will sew and bound them in dark brown lambskin leather. The boundbook has the five raised ridges on the spine, the embossed fleur de lis frame on the front and back with the gilded pentagram (and fleur de lisdesign inside it) on the front. The cover is also mildly weathered, i.e. the edges, the spine ridges as well as the discoloration on the back which is afeature of the Balkan/Tefler copy.
The following items are included:
(a) nine LCF woodcuts
(b) the fake ninth woodcut with "CENIZA BROS" written across it
(c) the two page spread with the genuine ninth woodcut
(d) the comparison chart made by Corso to distinguish the three copies ofthe Nine Gates
(e) Corso's business card
(f) Balkan's postcard to Baroness Kessler
(g) the weathered yellow fabric to wrap the book in.
If you're interested in this, please email swakprops@gmail.com for details on how to purchase this item.