I've finally completed the Grail Diary.
Here is a montage I made of the diary.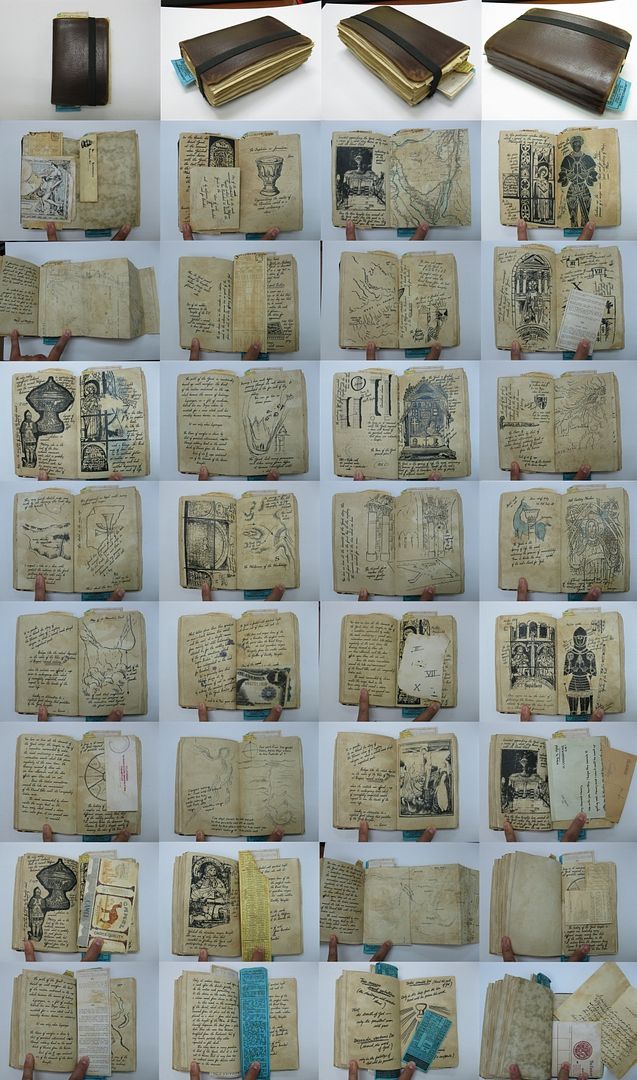 And here is a comparison of my diary with the one in the Lucas Archives. Mine is on the right.
As always, if you have any query about this replica, feel free to email me at swakprops@gmail.com.