I wouldn't have been able to embark on my Nine Gates run last year without the help of M. Haspil, who provided me plenty of reference materials and files. He himself embarked on a similar run a few years ago, but his Nine Gates was
the
definitive version as his books were bound by the same people who bound the actual books for Polanski's movie. His high end price tag reflects that.
Recently, Haspil asked me about acquiring a copy of my Nine Gates for his collection, and I look at it as a great honor. So I made him an unweathered copy (as per his request) and shipped it to him. He received it a couple of weeks later and told me he was pleased with the acquisition. He also sent me this picture of my book and the book he did from his run (my book is the one on the right):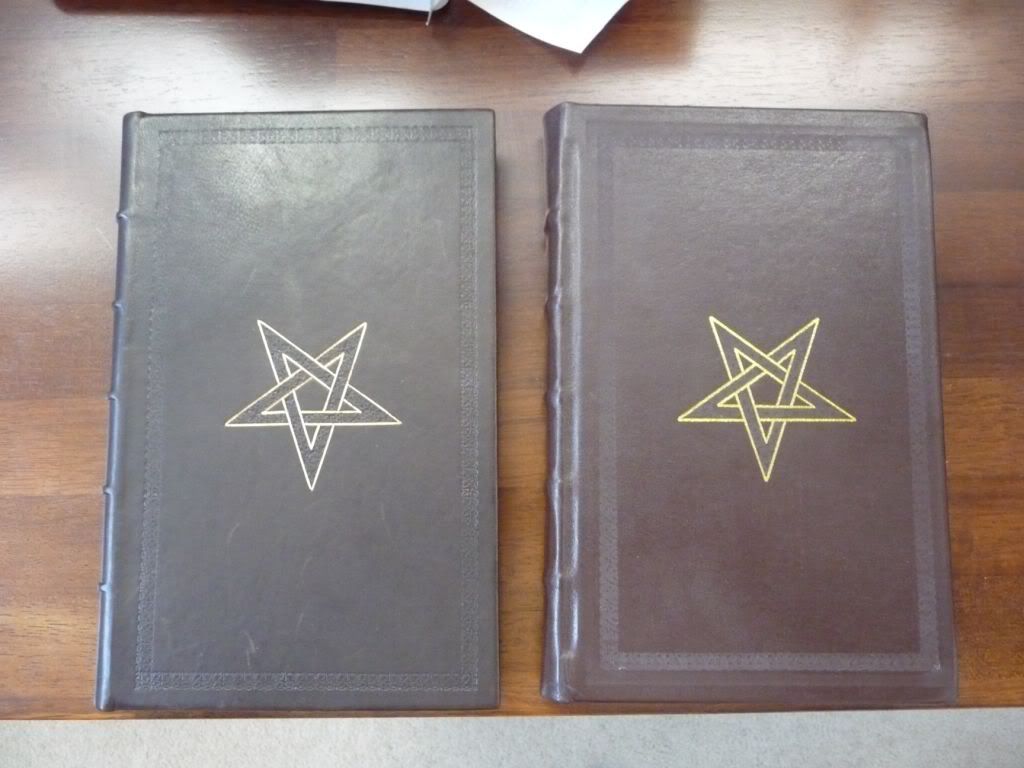 As you can see, aside from my leather being a bit more browner, the dimensions of the book, the positioning of the frame, pentagram and the spine ridges are almost spot on. Too bad the tooling detail on the cover is not as superb as the original. Well, not bad work for binders operating out of Kampung Baru!